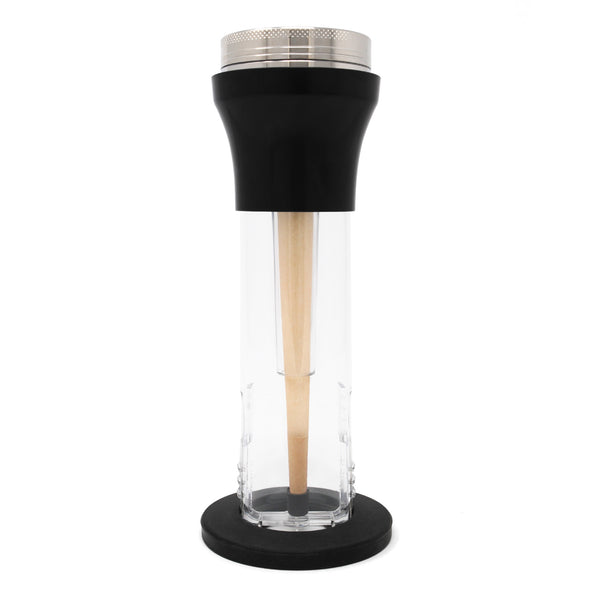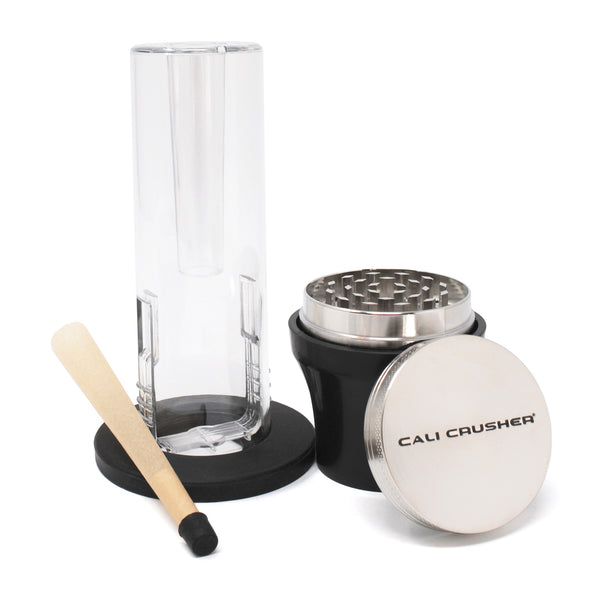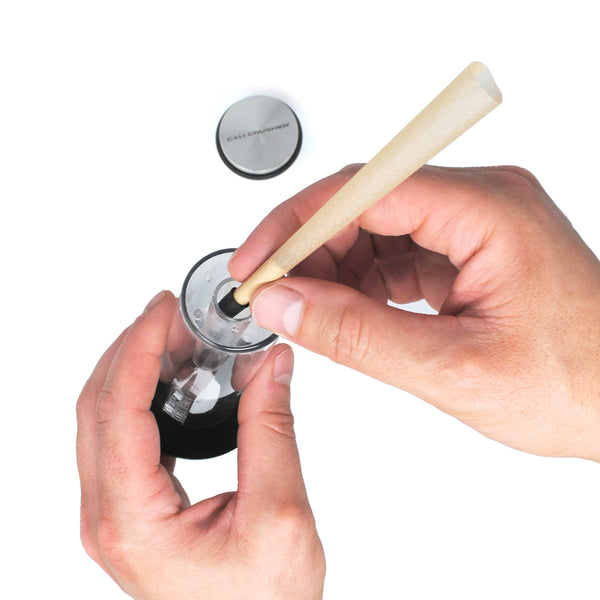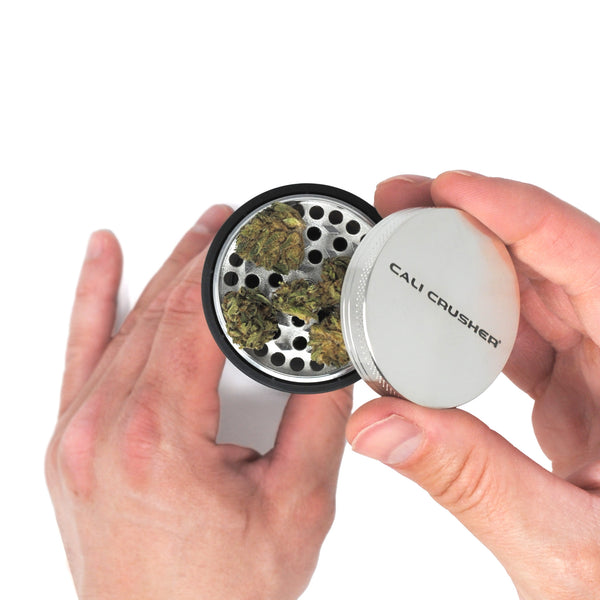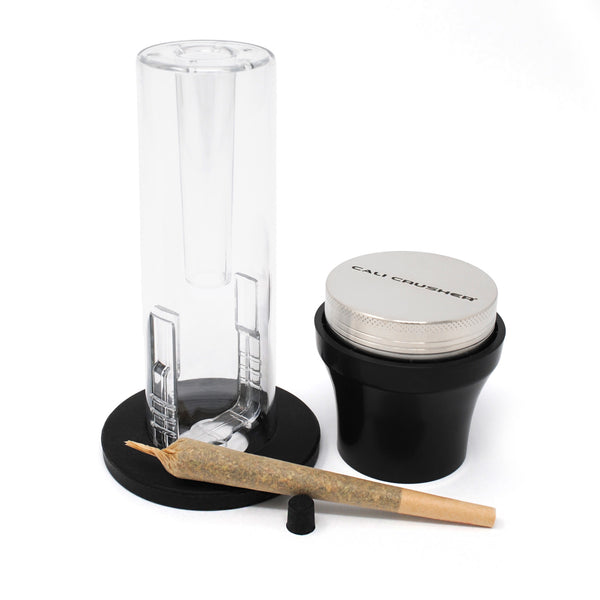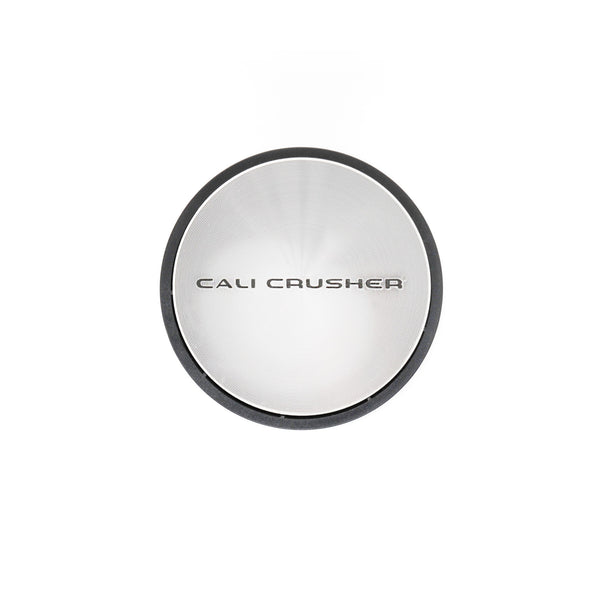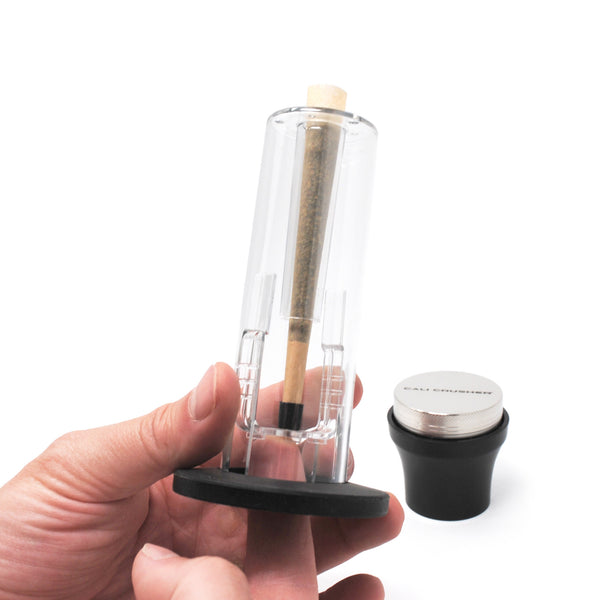 Pre-Roll Joint Grinder
Introducing the Cali Crusher O.G. Pre-Roll Grinder! This dynamic combo allows users to grind while simultaneously packing a pre-rolled cone to perfection. This 2 piece O.G. grinder is attached to a funnel that is connected to a polycarbonate tube cone holder. While you grind, herb is neatly funneled into a pre-rolled paper (fits most KING papers). Includes a tapping friendly silicone base and joint release lift. No spills, no mess. Pack the perfect cone in minutes!
Specs
2 pc O.G.

Packing funnel
Transparent tube cone holder
Joint release lift
Silicone joint tip
Silicone tapping base
Fits most KING papers and pre-rolls
Separates for cleaning
Papers not included
Height: 6.5"
Diameter (base): 2.5"
GRIND IN STYLE