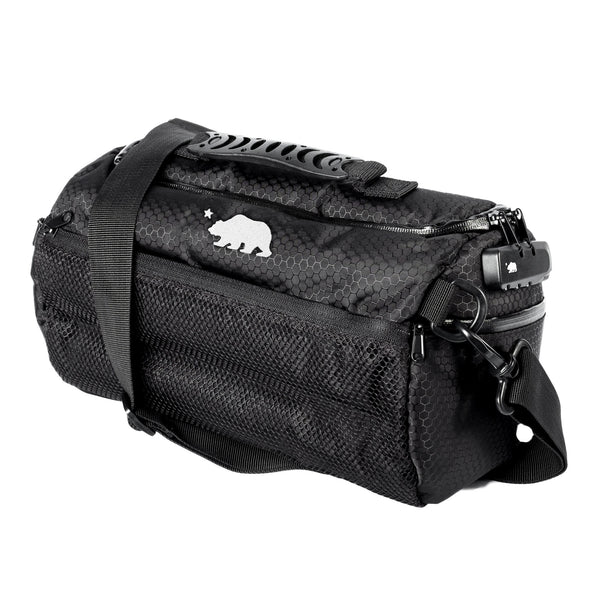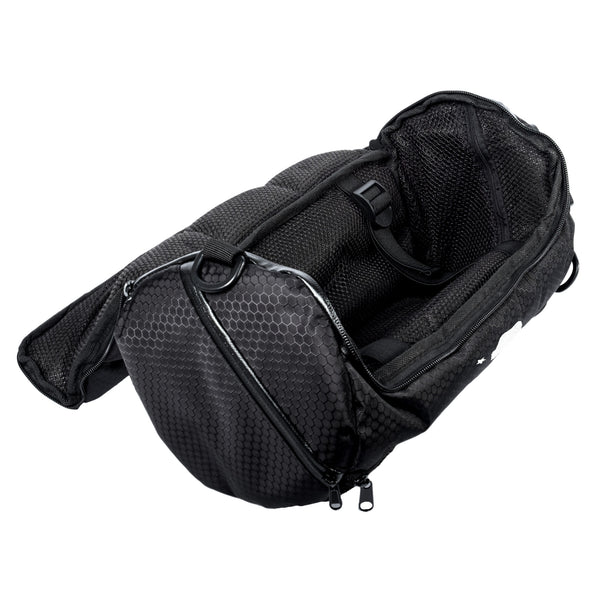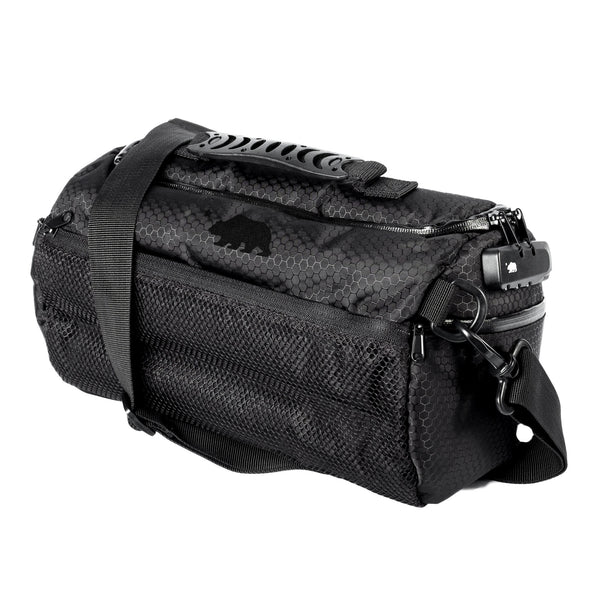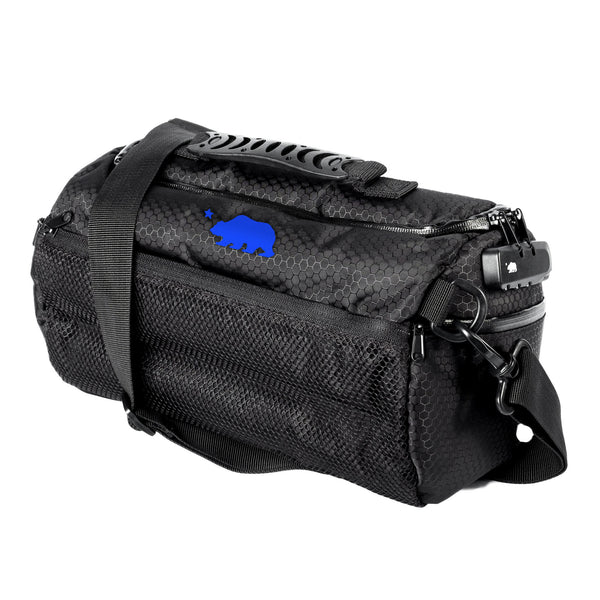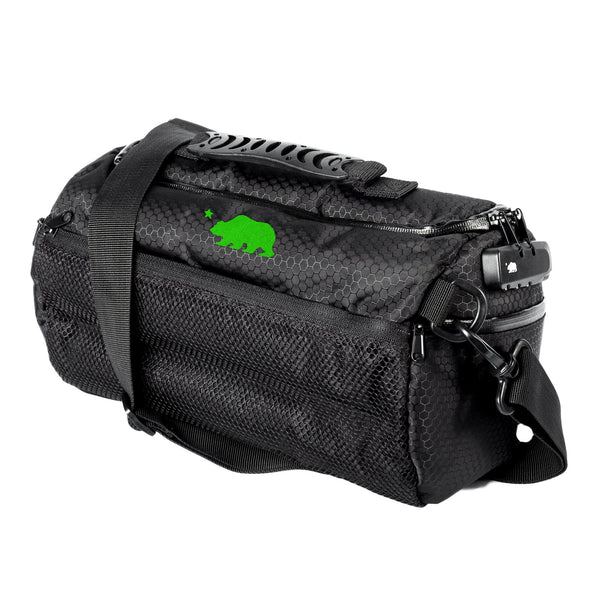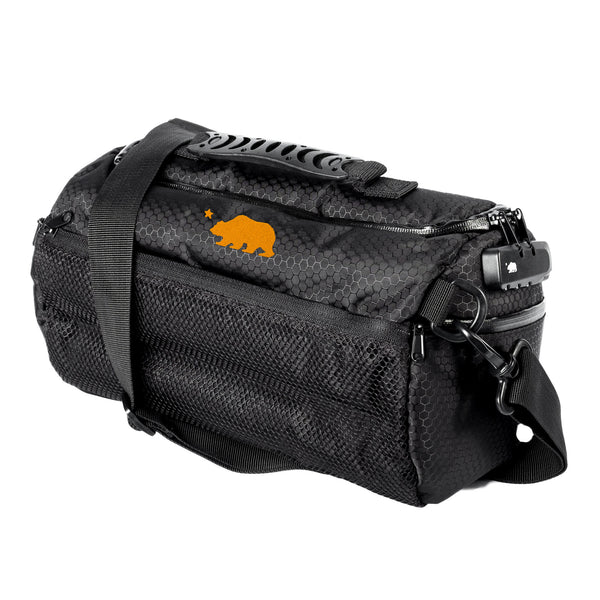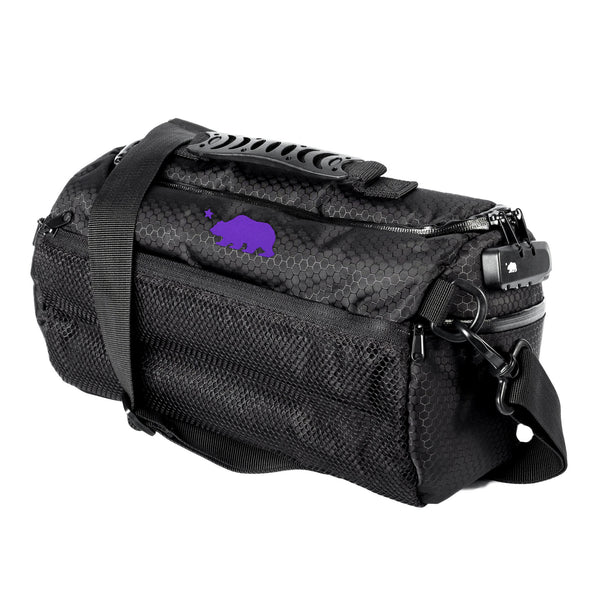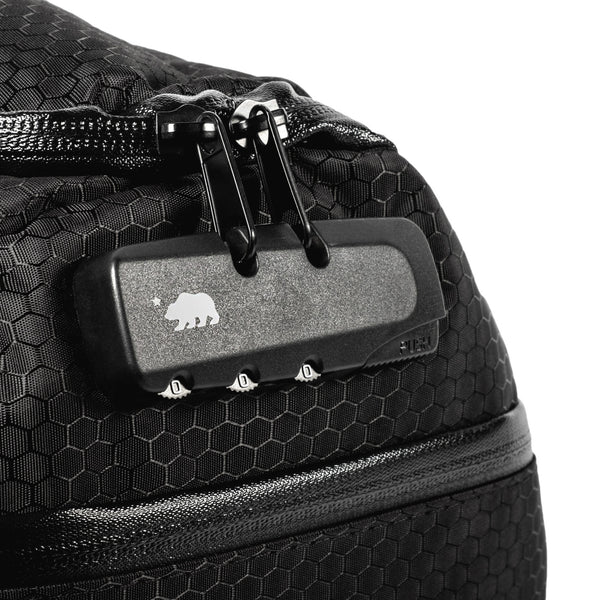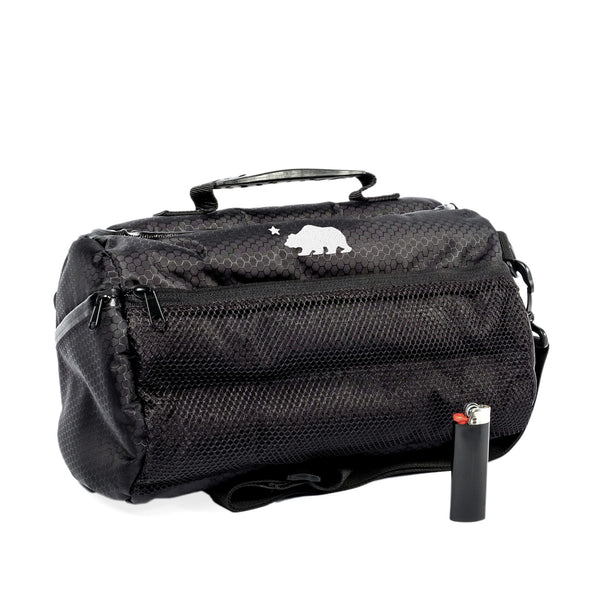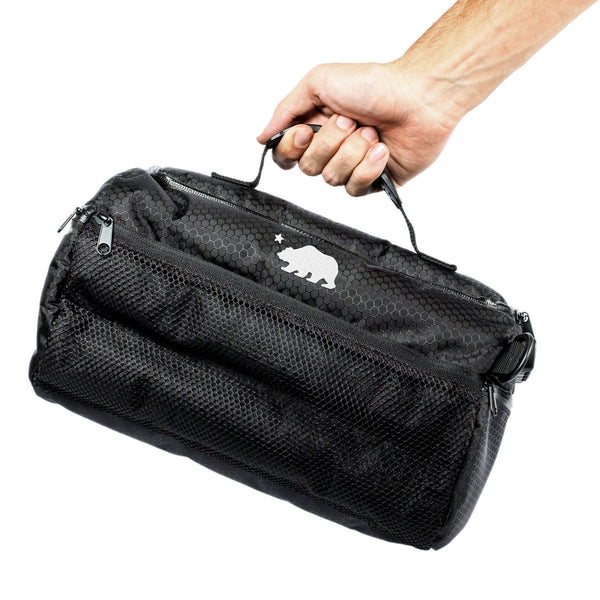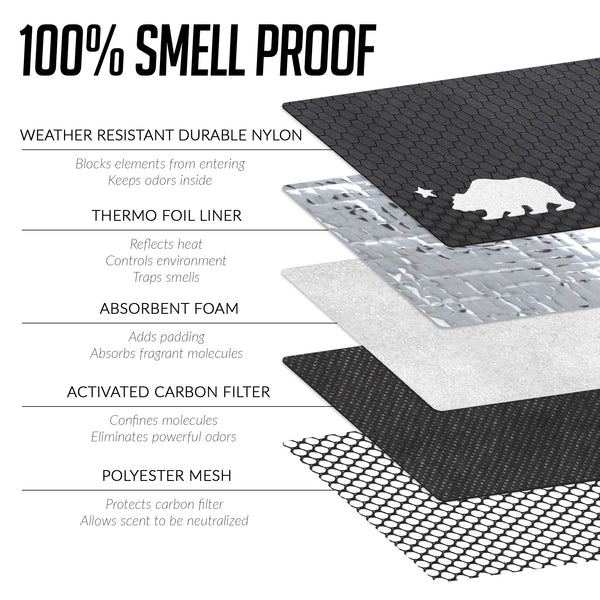 12" Smell Proof w/ Combination Lock
The Cali Duffle Bag® is weather resistant and 100% smell proof. These thick padded bags are lined with activated carbon to achieve superior smell stopping ability. Each duffle has three padded compartments and adjustable straps to hold cargo in place. The integrated combination lock will keep your belongings safe and provide peace of mind. This bag has been thoughtfully engineered and combines every storage benefit into one extraordinary travel companion.
Specs
100% Smell Proof

Activated carbon lining

Weather resistant 

Combination lock 

Thick padding

Adjustable straps 

3 storage compartments

Handle and adjustable shoulder strap 

Dimensions: (exterior) 12" x 6" x 8"

Dimensions: (interior) 11" x 5" x 7"
STORE IN STYLE