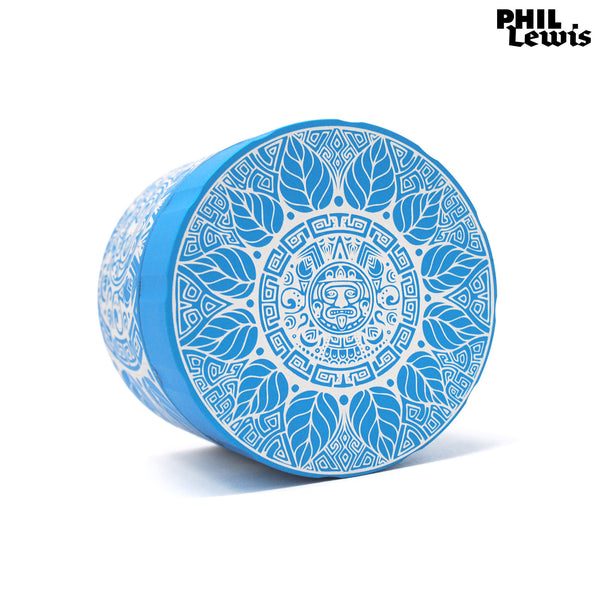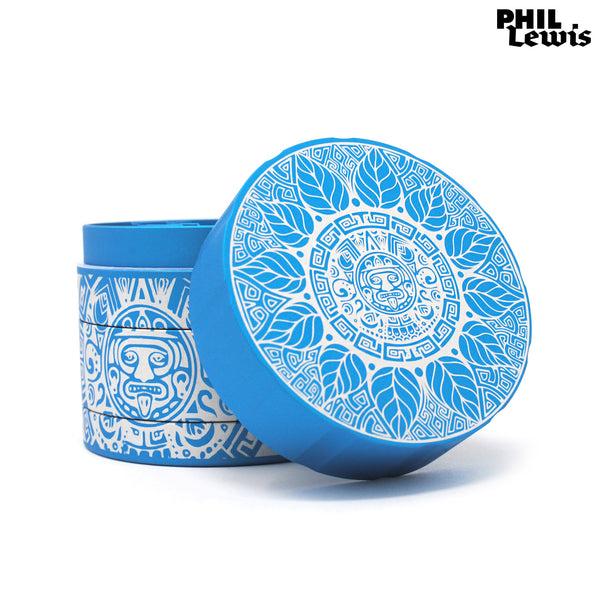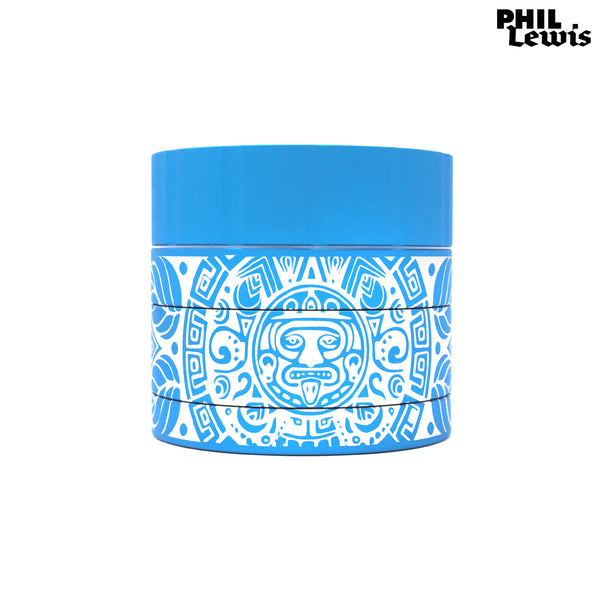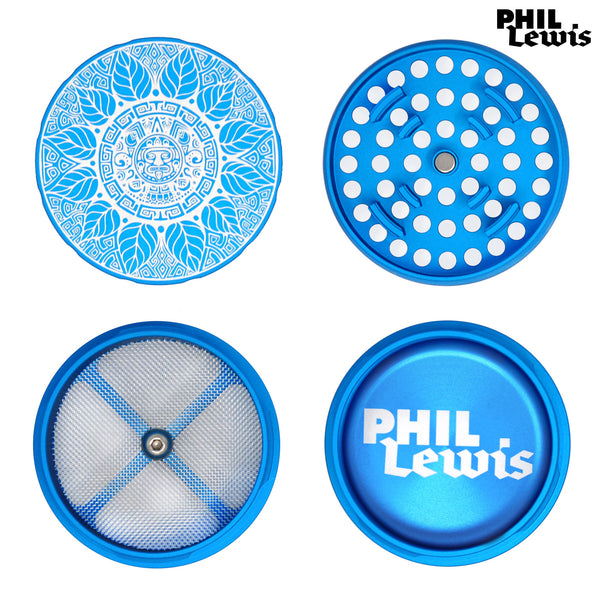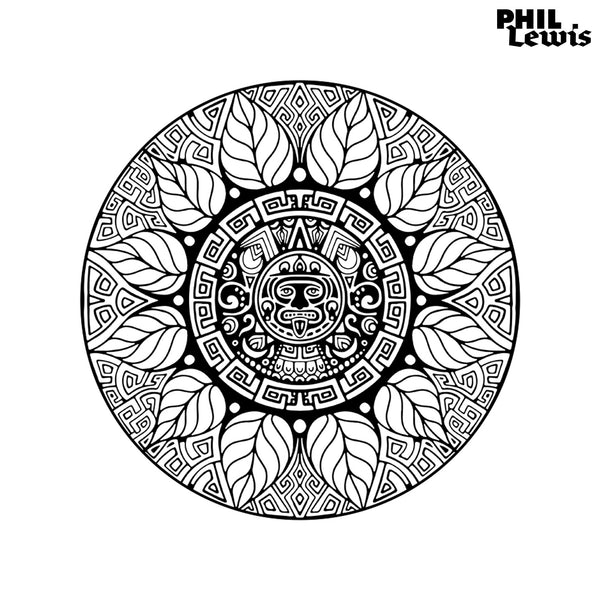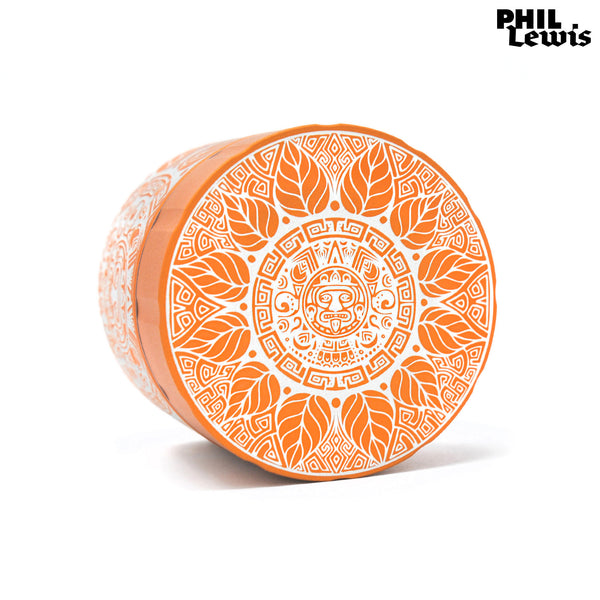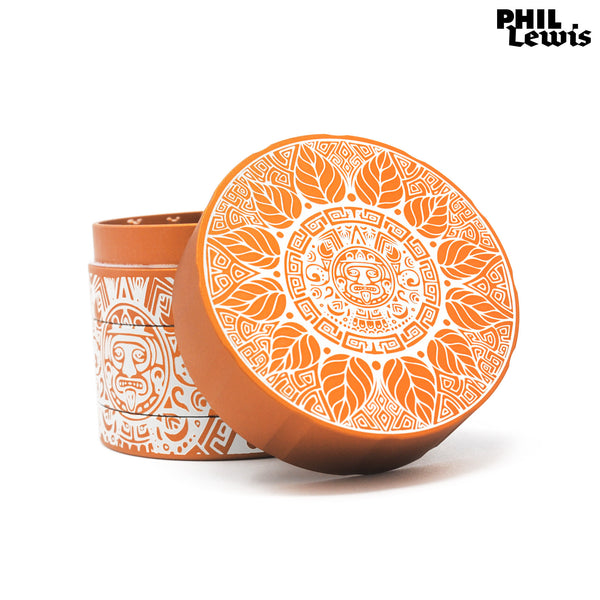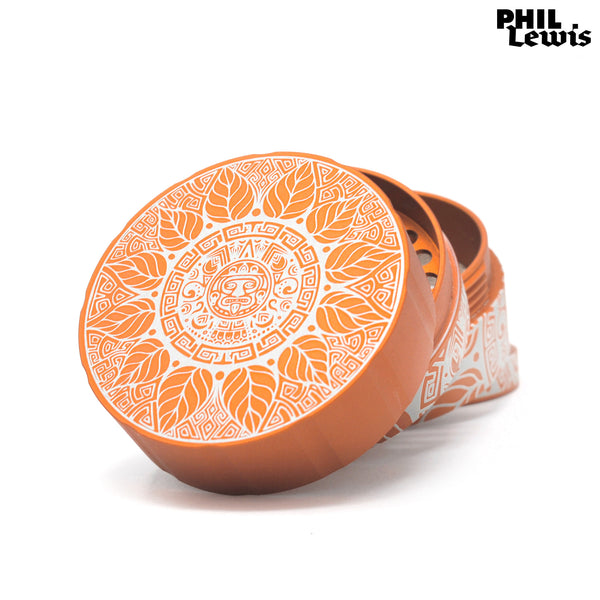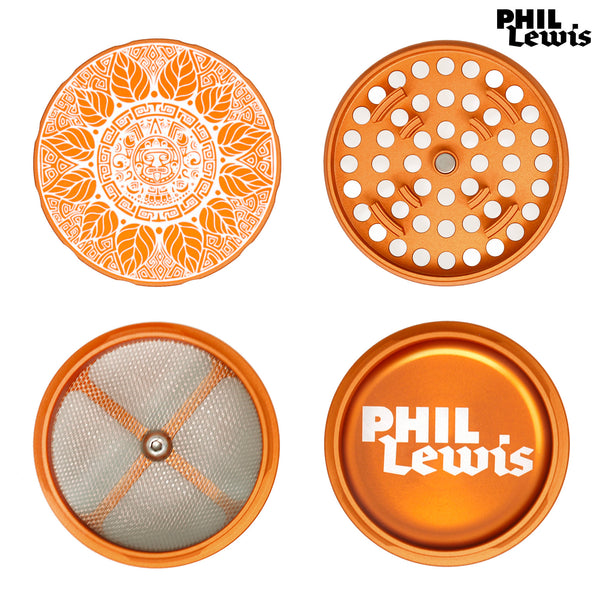 Phil Lewis Signature Homegrown®
We proudly present the visionary artwork of Phil Lewis on America's favorite designer grinder. This Special Edition Homegrown® includes Phil's Sun Stone design laser etched lid, radial etched sides, and Phil Lewis signature pollen catch. Available in our ten classic Homegrown® colors.
Specs
Phil Lewis Sun Stone artwork top & sides

Original 4-Way Quick Lock technology: a quarter turn to open and close

Removable screen for upgrades, repairs and cleaning

Rounded catch chamber w/ Phil Lewis logo

Grooved edges for easy grip

Ultrasonically cleansed aerospace medical grade aluminum

Patented radial blades for maximum shred: cuts one way, fluffs the other

New blade layout allows for a larger loading capacity

Teeth covered under a lifetime warranty

Includes a guitar pick scraper

Made in San Diego, CA, USA 

Diameter: 2.22"
Height: 2.03"
GRIND IN STYLE