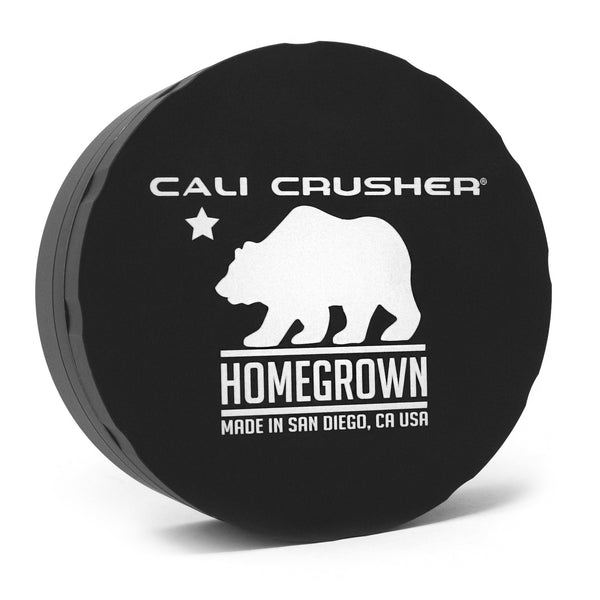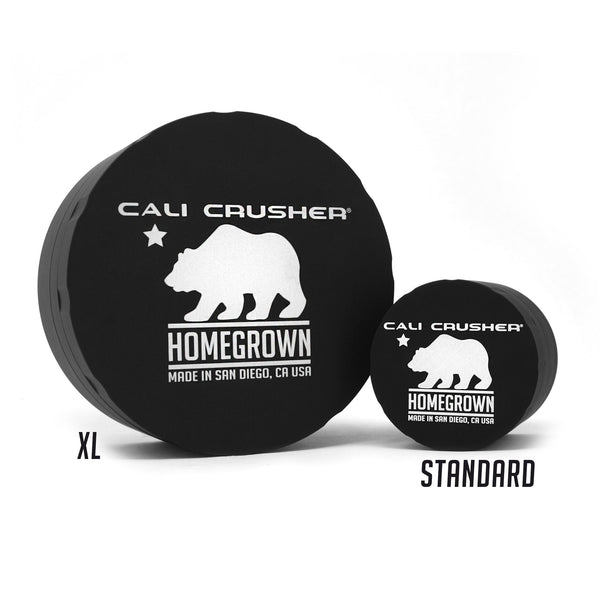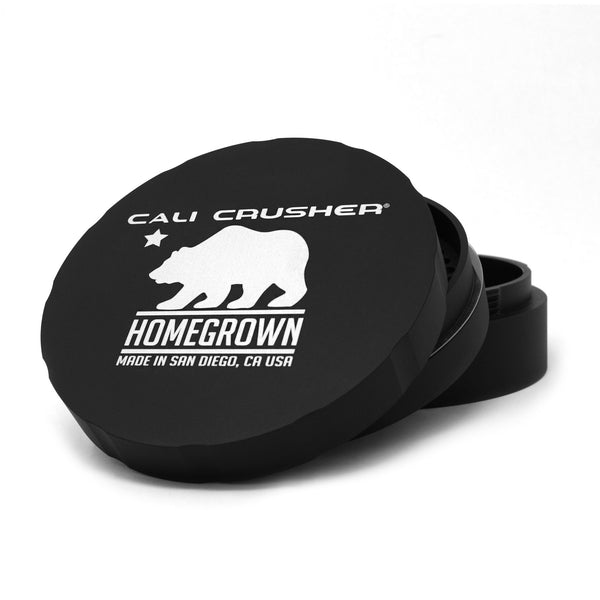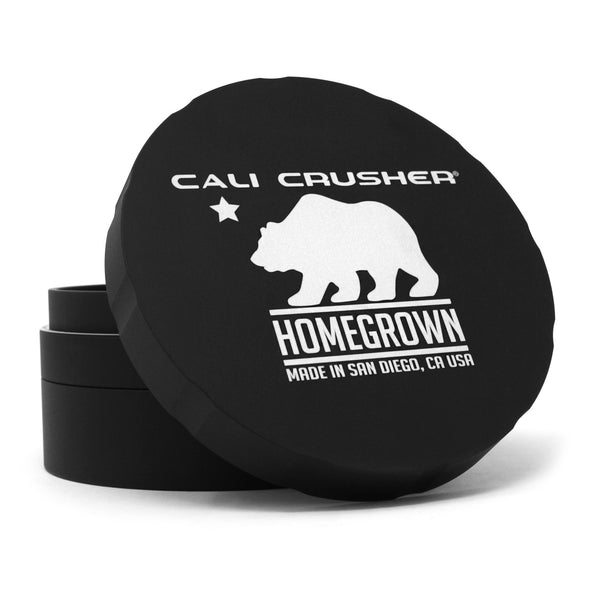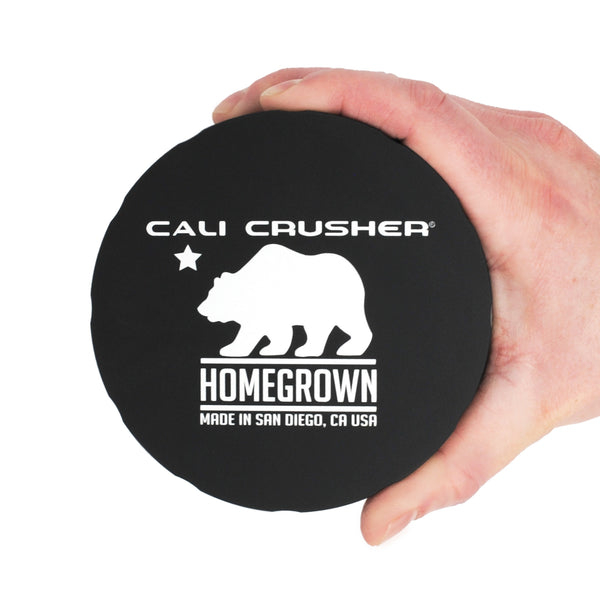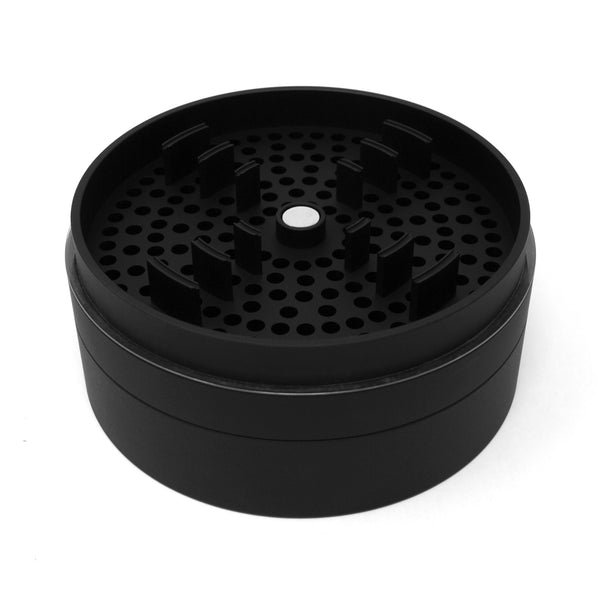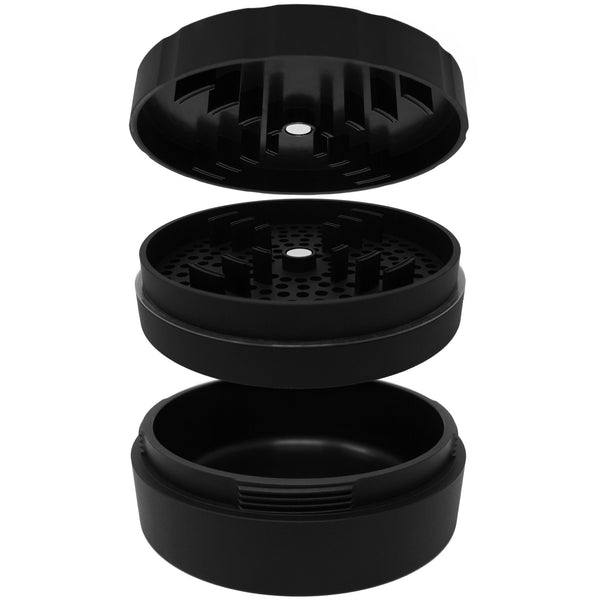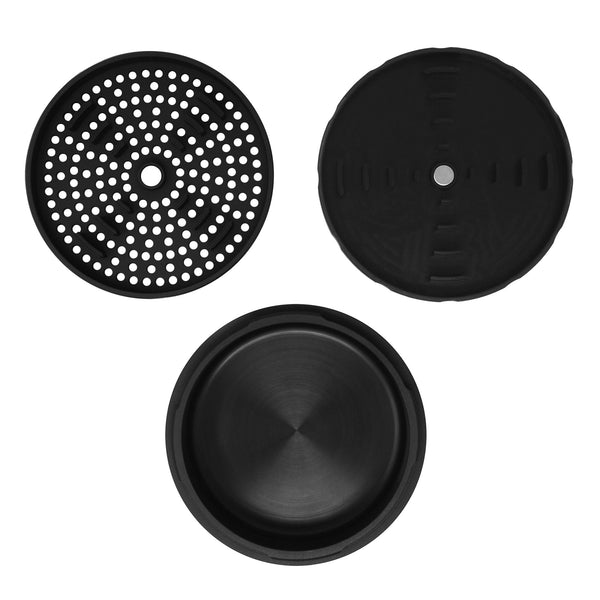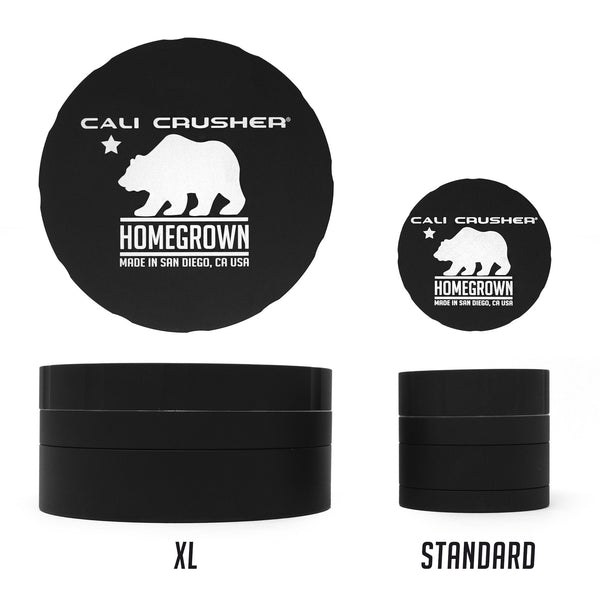 4.7" Industrial Three Piece
GO BIG or GO HOME! Our revolutionary American-made Homegrown® Grinder: SUPER SIZED! This high volume designer 3 piece is packed with features. Our patented 4-Way Quick Lock System replaces traditional threads, and eliminates cross-threading and jamming. They're manufactured with 6061 aerospace aluminum and come with type II anodized protection and our bead blasted, scratch resistant finish. An ultrasonic cleanse leaves them free of metal shavings and CNC fluid application makes this product medical grade. Seven rows of oversized drop holes allow ground herb to fall freely into storage. This industrial sized collection chamber holds over an ounce of ground product. Our rounded bottom chamber is the first of its kind and makes herb collection simple and easy. The teeth come with a lifetime guarantee. Proudly manufactured in San Diego, California.
Specs
Original 4-Way Quick Lock technology: a quarter turn to open and close

Industrial sized collection chamber for high volume storage

 

Rounded catch delivers seamless herb collection

Ultrasonically cleansed aerospace aluminum

Patented radial blades for maximum shred

Teeth covered by a lifetime warranty
Grind both ways; DO NOT OVERTIGHTEN

Extra drop holes for seamless grinding

Grooved edges for easy grip

Made in San Diego, CA, USA 

Diameter: 4.7"
Height: 2.3"
GRIND IN STYLE