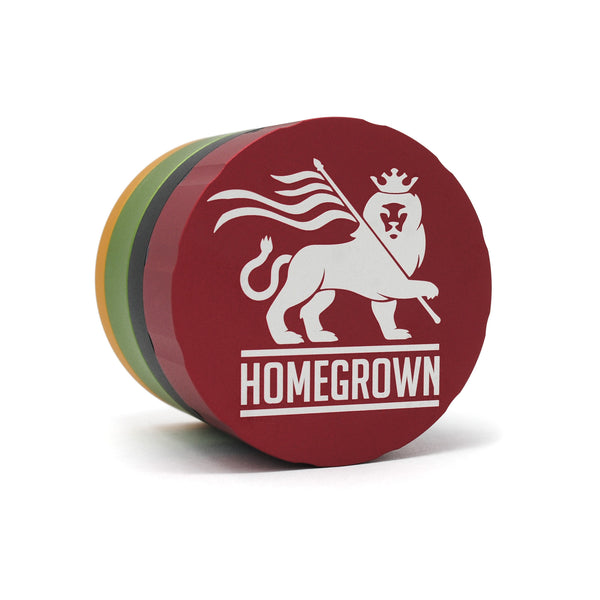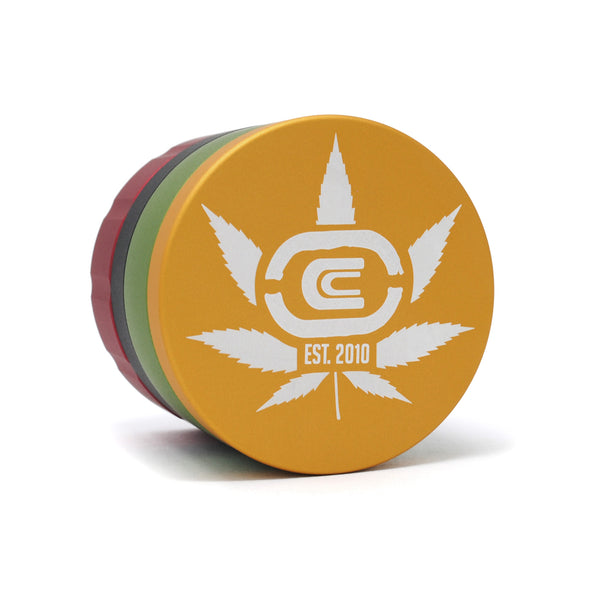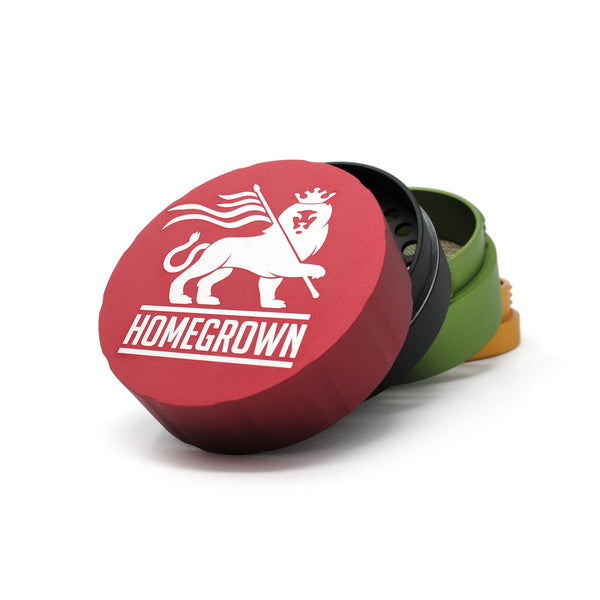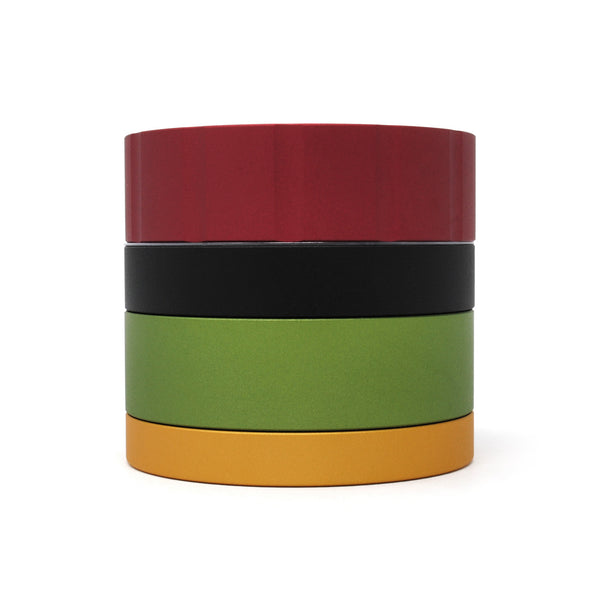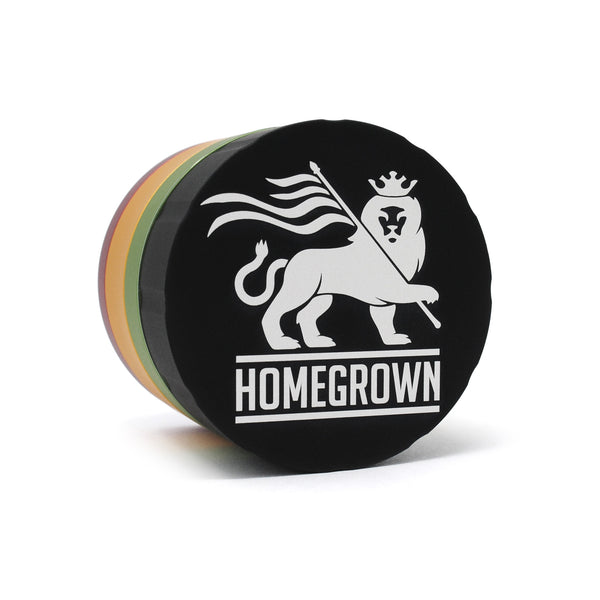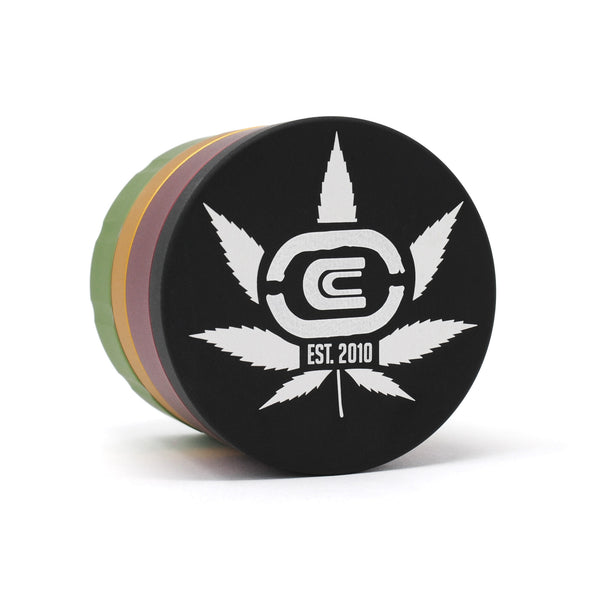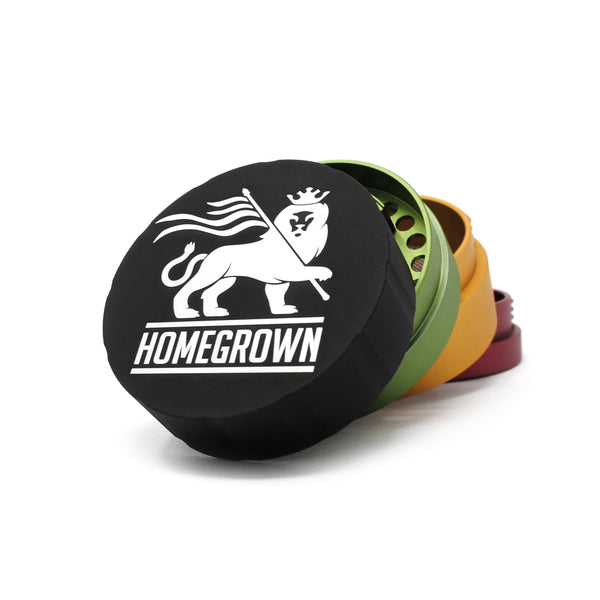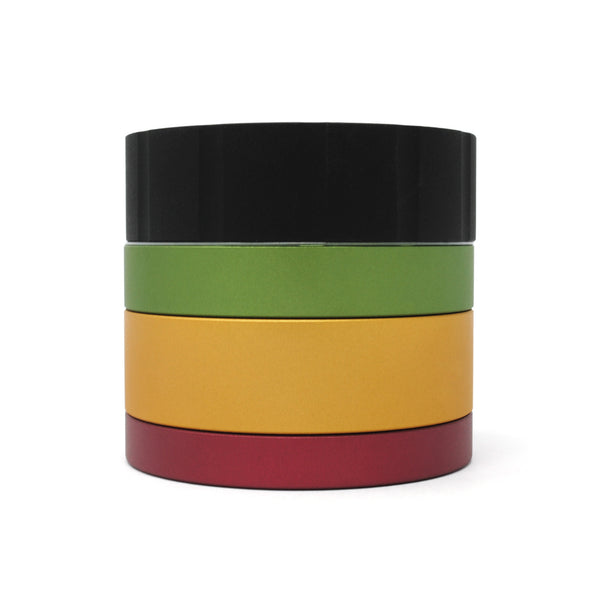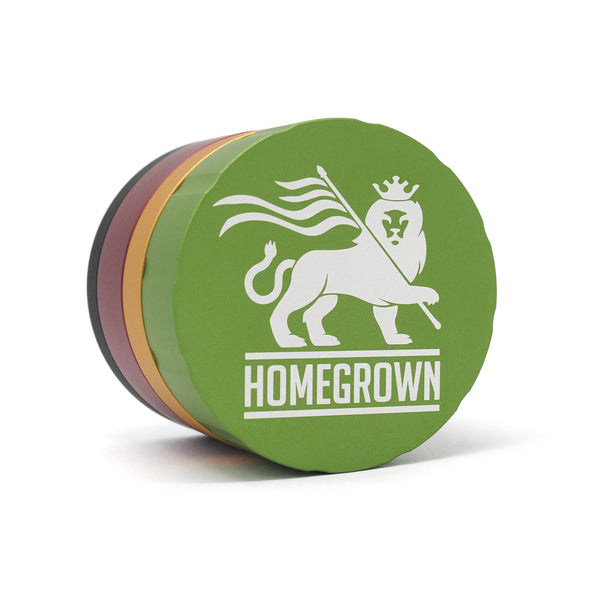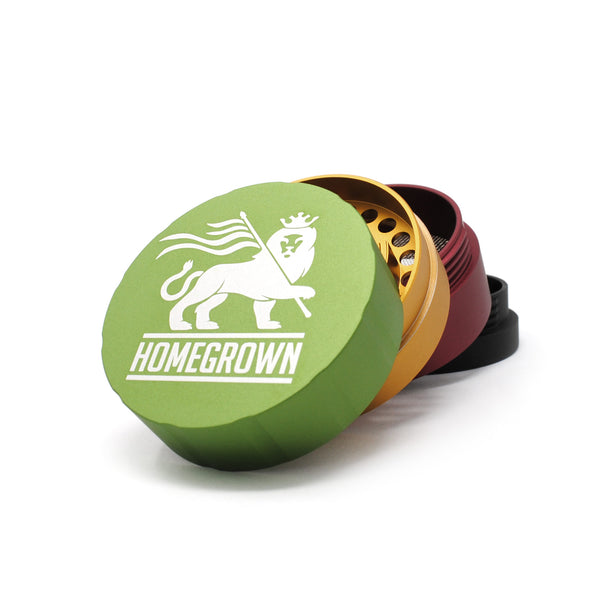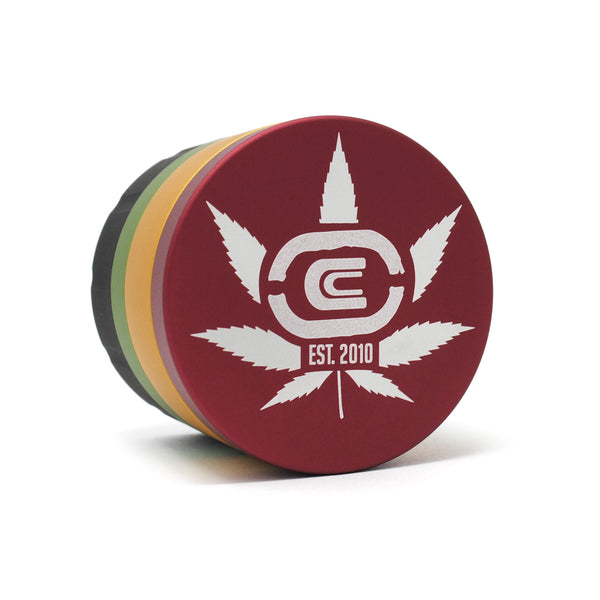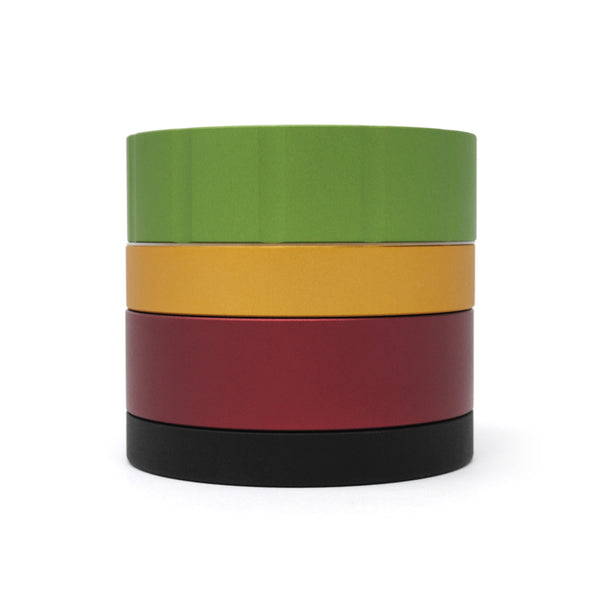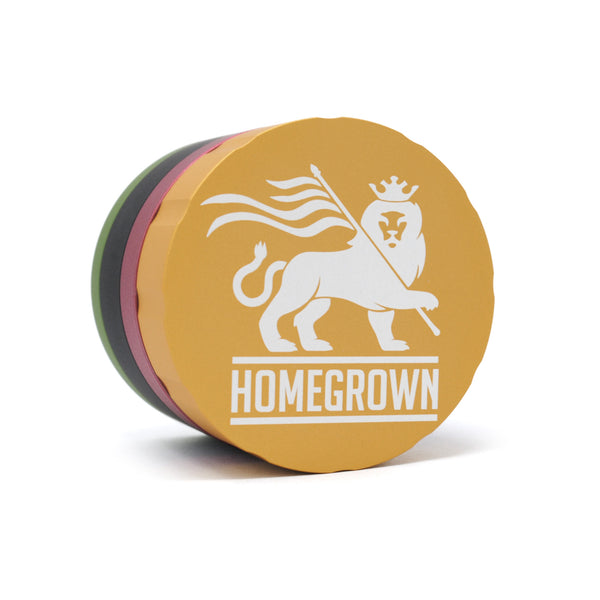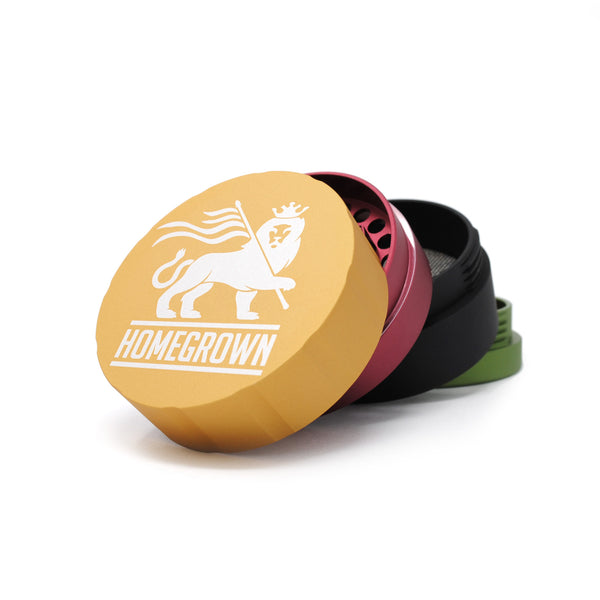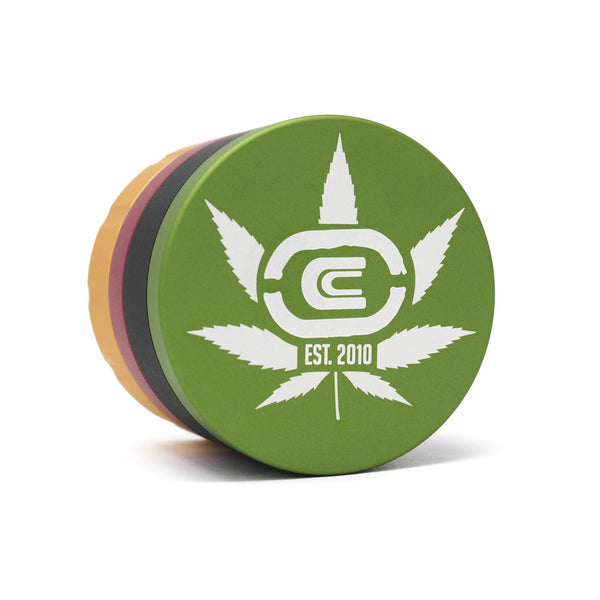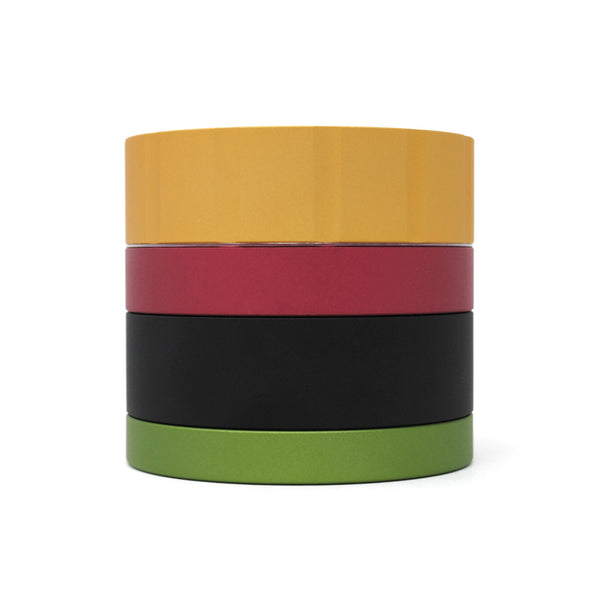 Limited Release Designer Grinder
The spirit of Cali Crusher has always aligned with the Rastafarian lifestyle. Out of respect for the cultural pioneers and legends who put this movement in motion, we present: The Rasta Edition Homegrown® Grinder. This limited release includes the standard Homegrown® features: Our patented 4-Way Quick Lock System,  6061 aerospace aluminum, removable screen and O-ring, larger drop holes and our rounded bottom chamber. Fully customizable Homegrown®s Available NOW! 
Specs
Four colored sections (Green, Gold, Red, Black)
Custom Rasta Lion and Green leaf etching

Original 4-Way Quick Lock technology: a quarter turn to open and close

Removable screen for upgrades, repairs and cleaning

Rounded catch chamber delivers seamless pollen collection

Grooved edges for easy grip

Ultrasonically cleansed aerospace medical grade aluminum

Powerful magnets produce superior closure: grab the grinder by the lid

Patented radial blades for maximum shred: cuts one way, fluffs the other

New blade layout allows for a larger loading capacity

Teeth covered under a lifetime warranty

Includes a guitar pick scraper

Made in San Diego, CA, USA 

Diameter: 2.22"
Height: 2.03"
GRIND IN STYLE
The Homegrown® Standard Quick Lock Grinder from Cali Crusher on Vimeo.