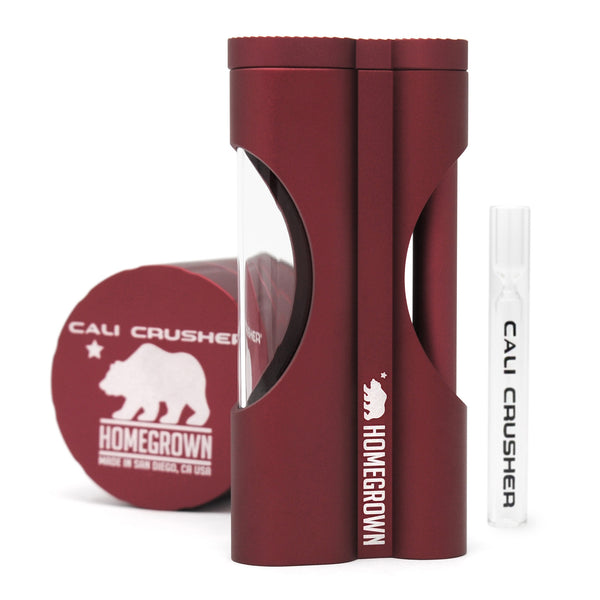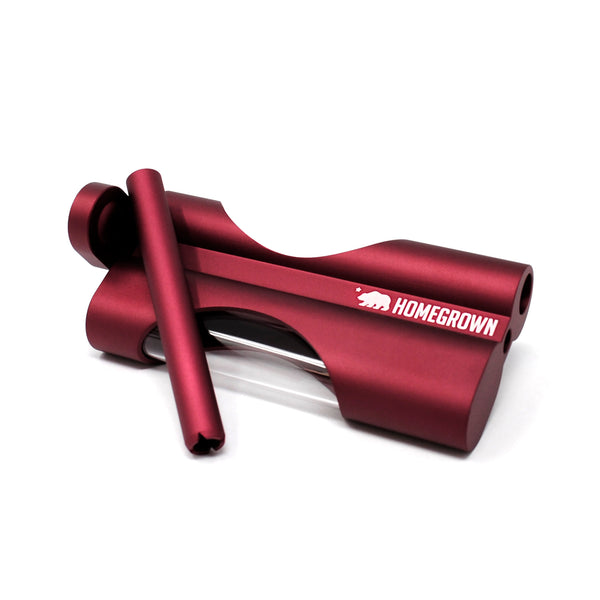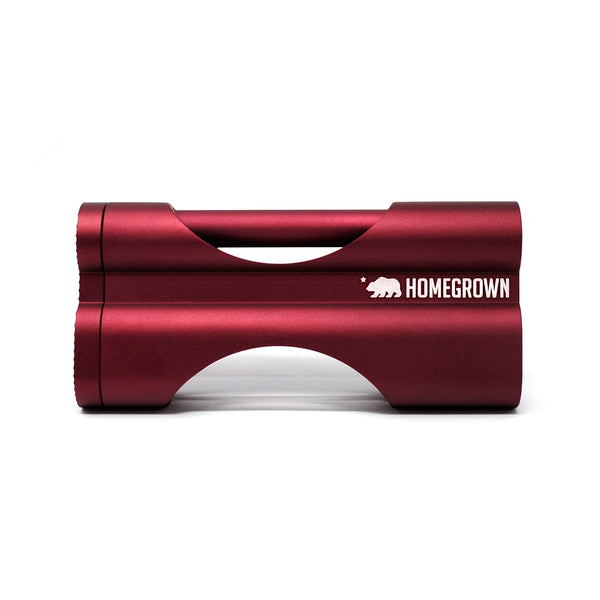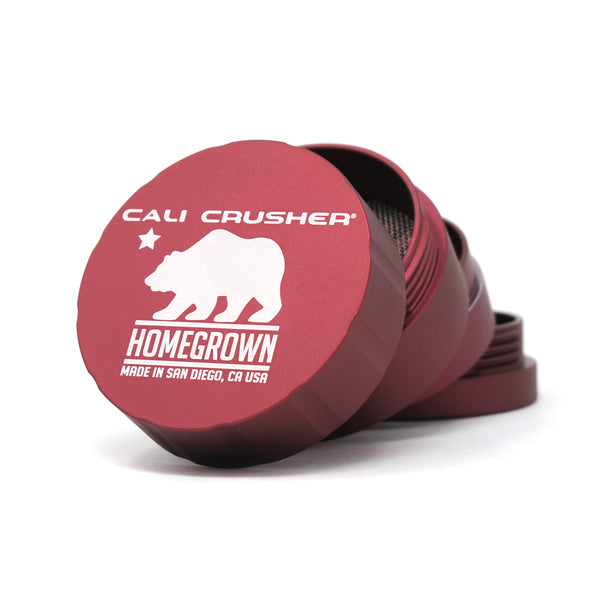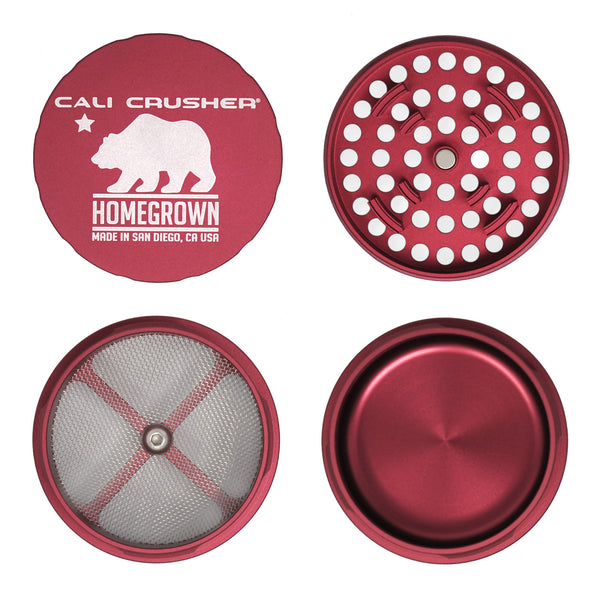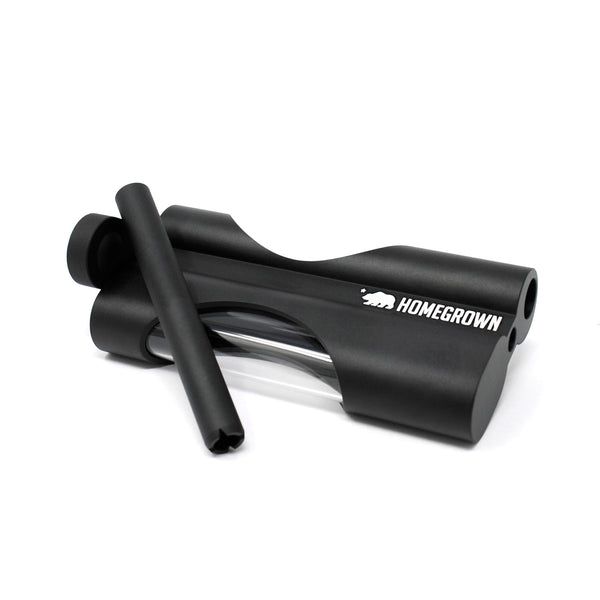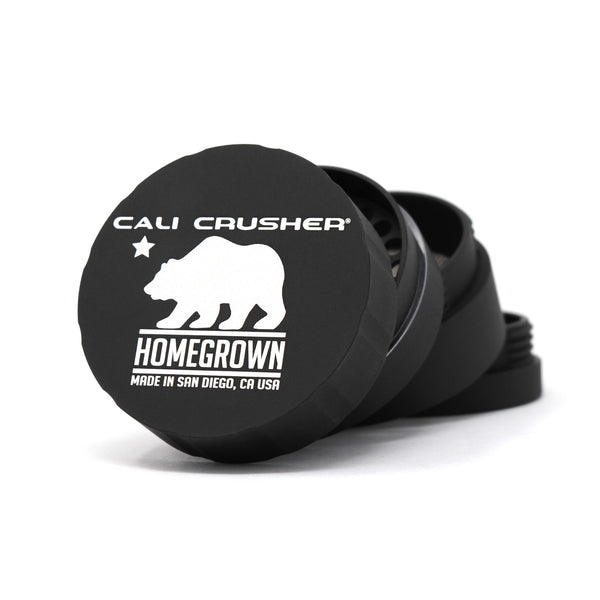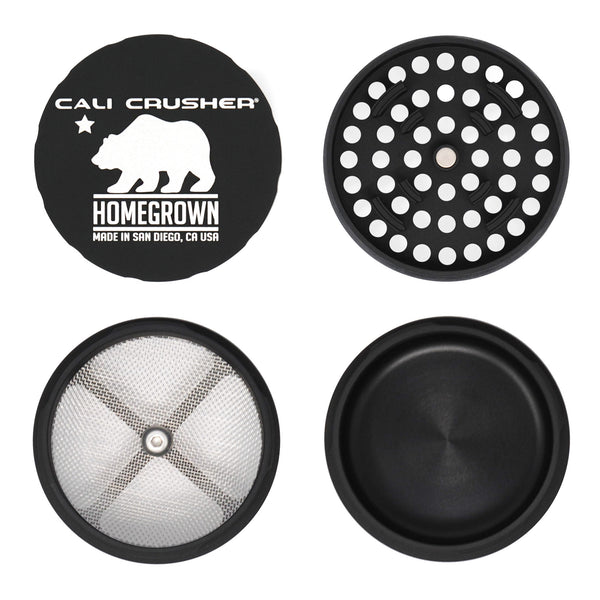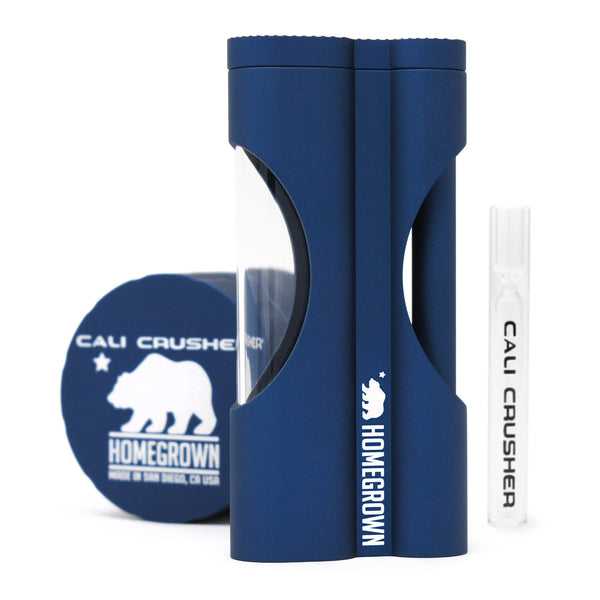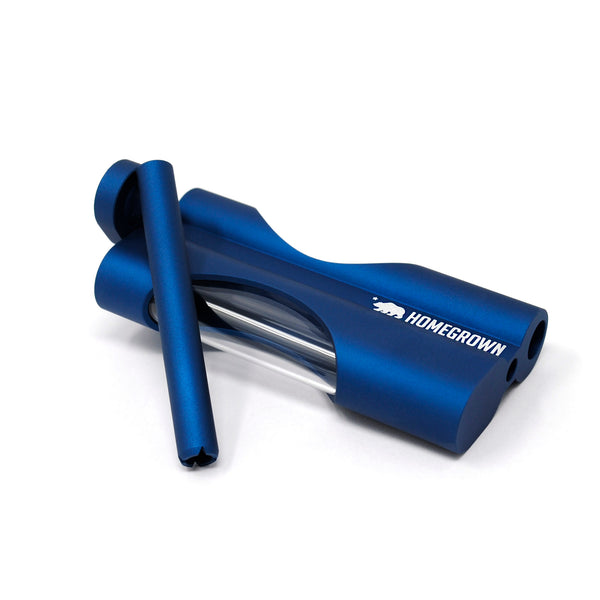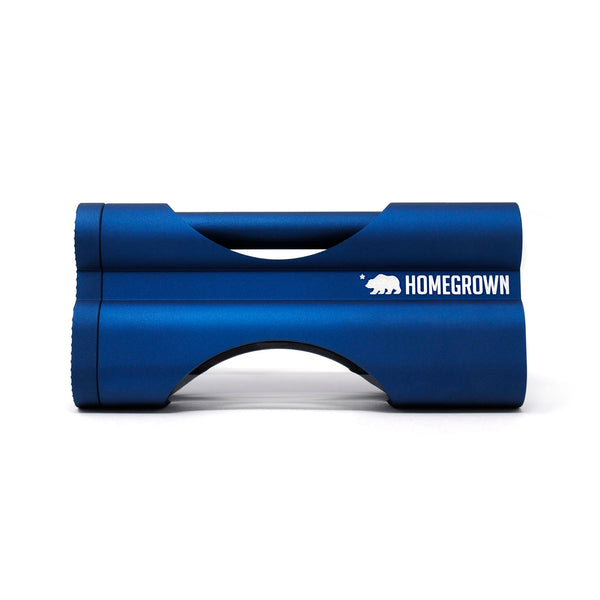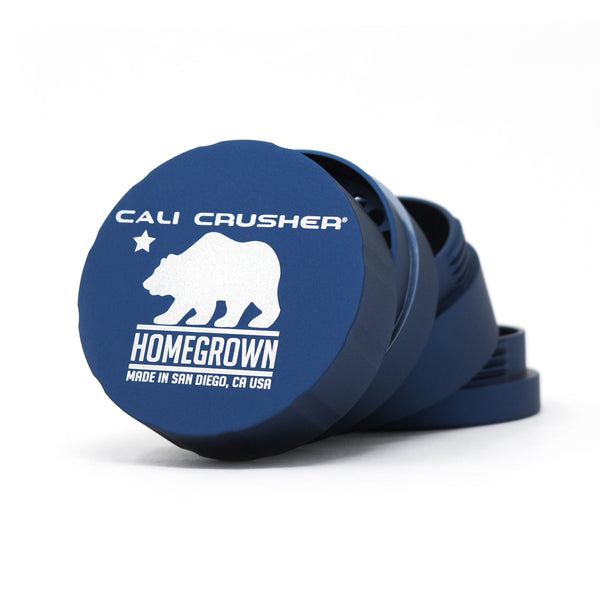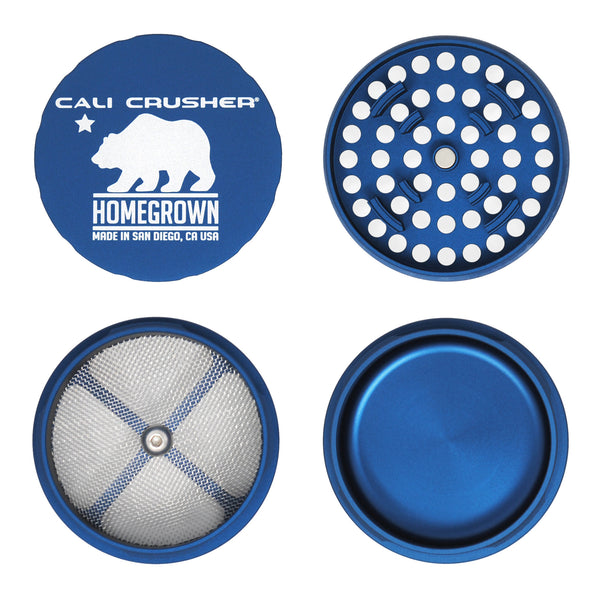 The Designer Bundle

The Designer Grinder & The Designer Dugout: This pair was made to bundle! Both are manufactured with our 6061 aerospace aluminum and have the matching Homegrown® matte finish you know and love. This set looks beautiful and makes a great team. Special features like Quick Lock technology and our dugout supply window make these devices highly efficient. NOW comes with our 10mm glass one hitter. Do yourself a favor and pick up this Designer Bundle.
Grinder Specs
Original 4-Way Quick Lock technology: a quarter turn to open and close

Removable screen for upgrades, repairs and cleaning

Rounded catch chamber delivers seamless pollen collection

Grooved edges for easy grip

Ultrasonically cleansed aerospace medical grade aluminum

Powerful magnets produce superior closure: grab the grinder by the lid

Patented radial blades for maximum shred: cuts one way, fluffs the other

New blade layout allows for a larger loading capacity

Teeth covered under a lifetime warranty

Includes a guitar pick scraper

Made in San Diego, CA, USA 

Diameter: 2.22"
Height: 2.03"
Dugout Specs
6061 aerospace aluminum
Scratch resistant matte finish
Polycarbonate supply window

Figure 8 handheld design

Grinding bat

10mm glass hitter

Easy glide lid

Height: 4.25"
Width: 2"
Depth: 0.75"
GRIND IN STYLE