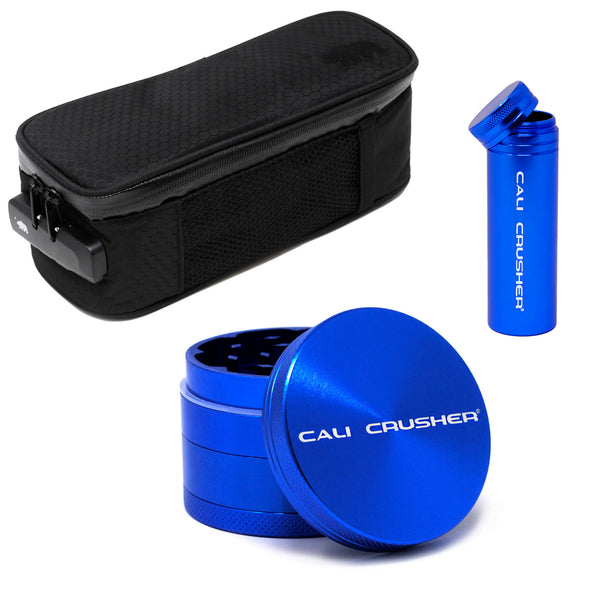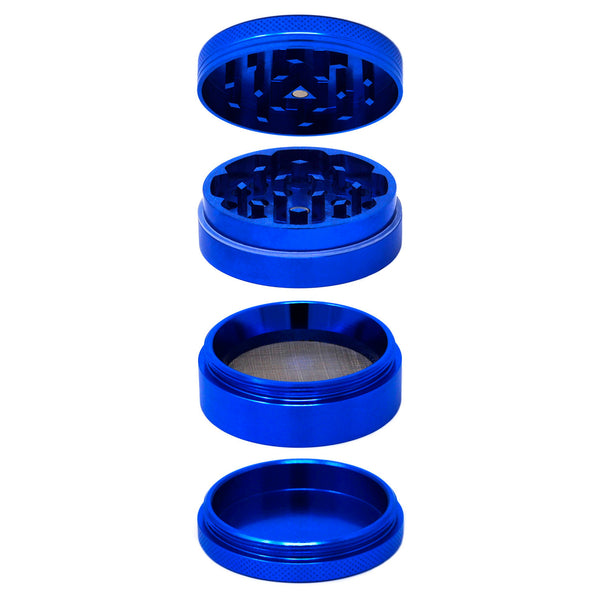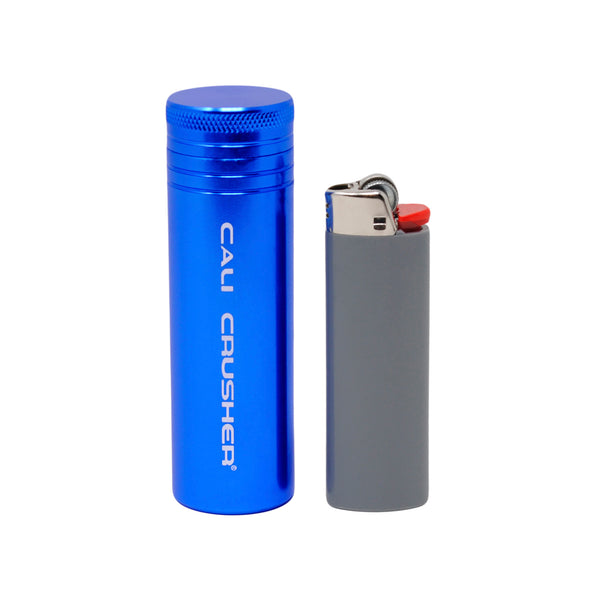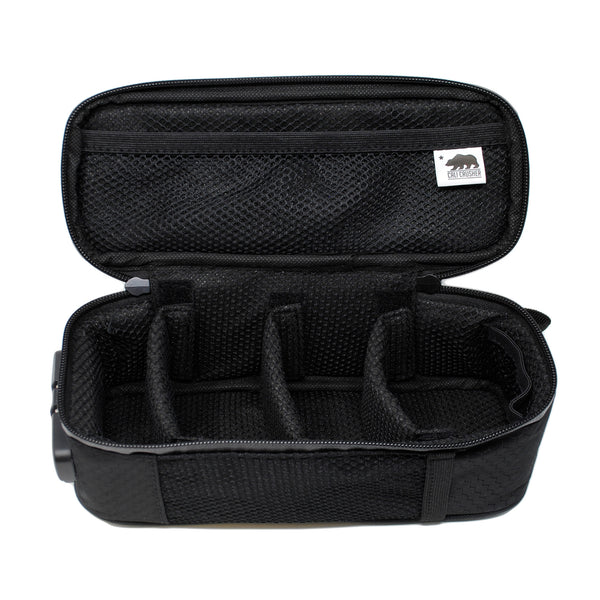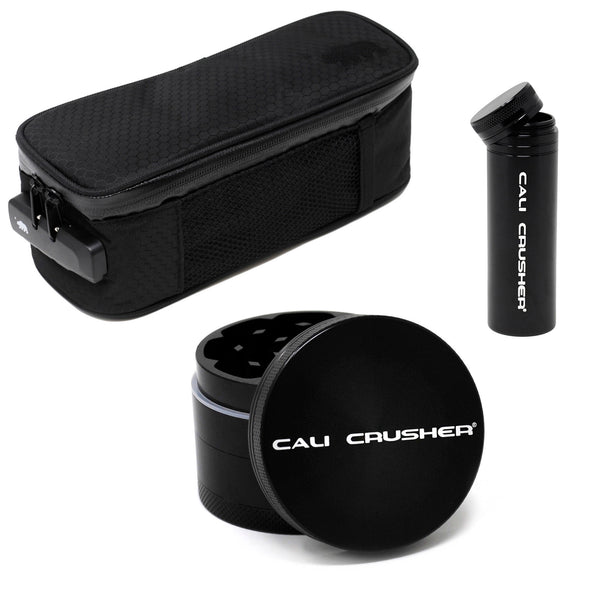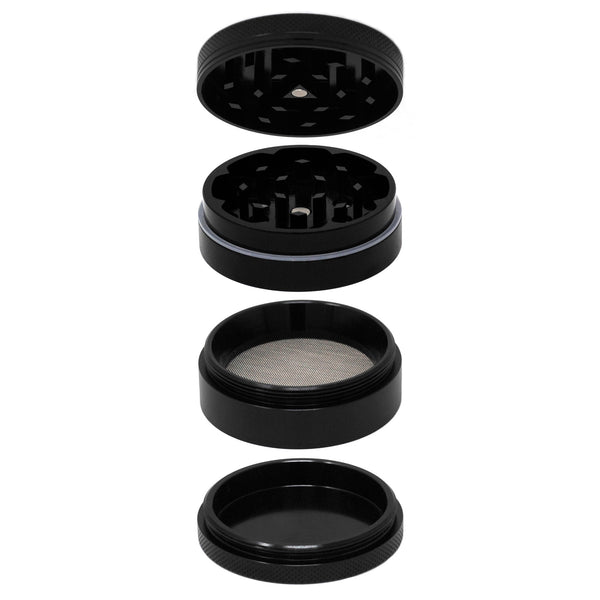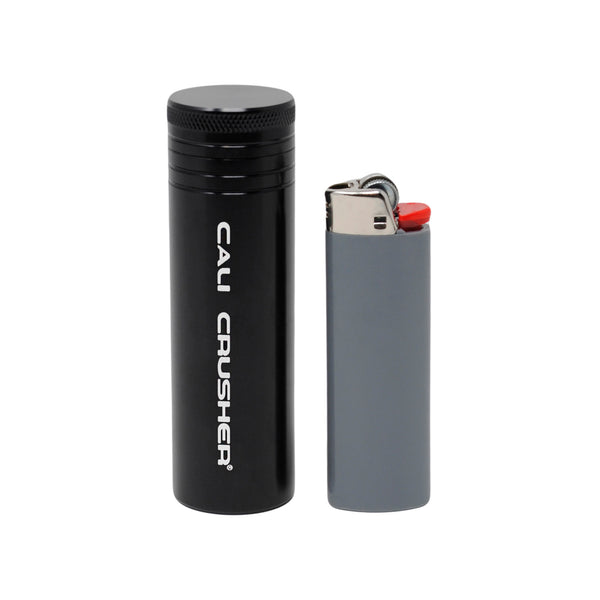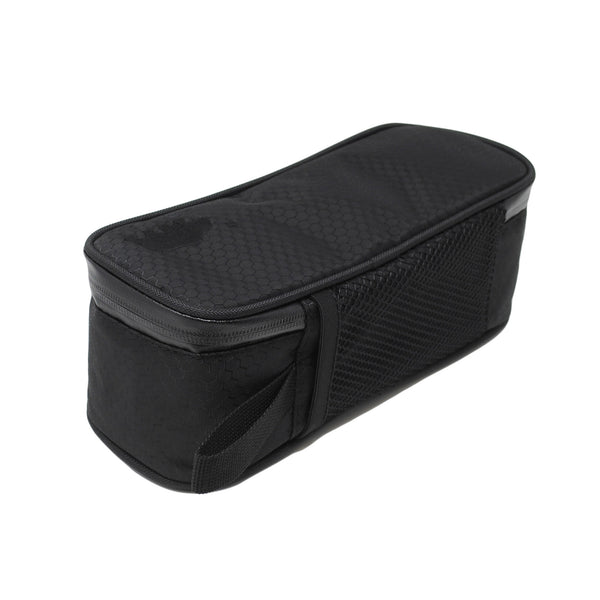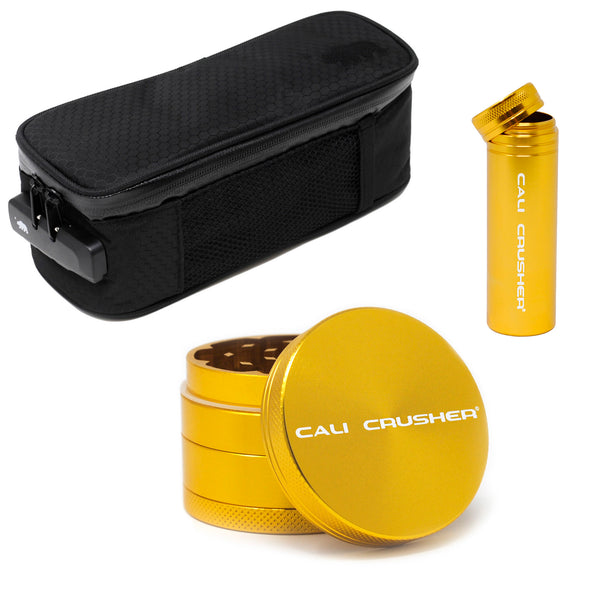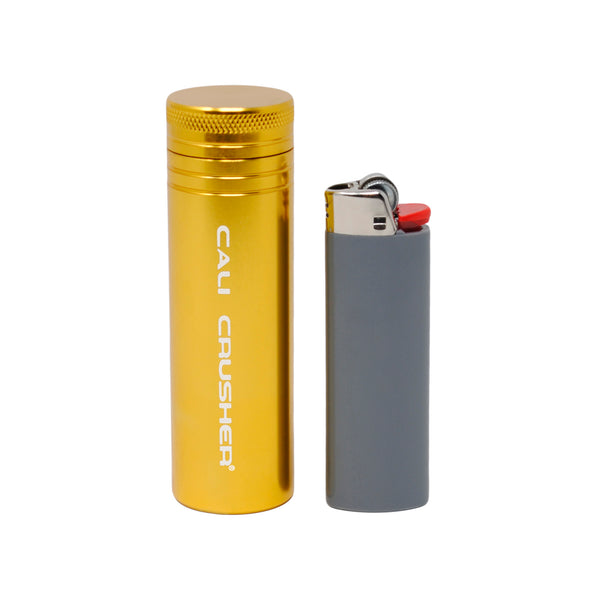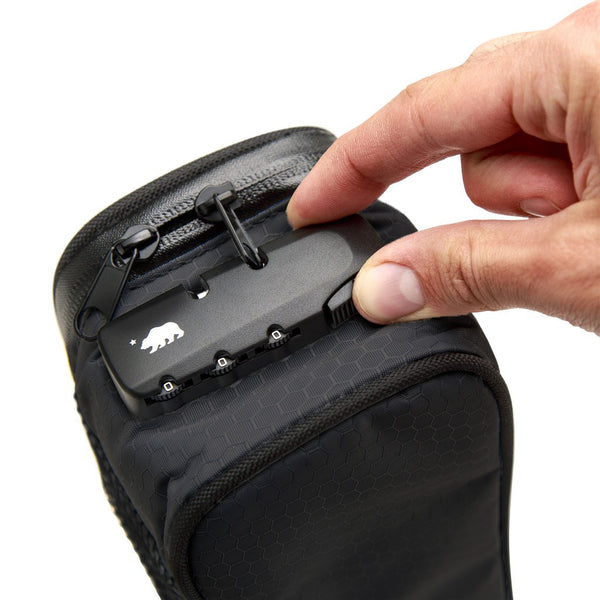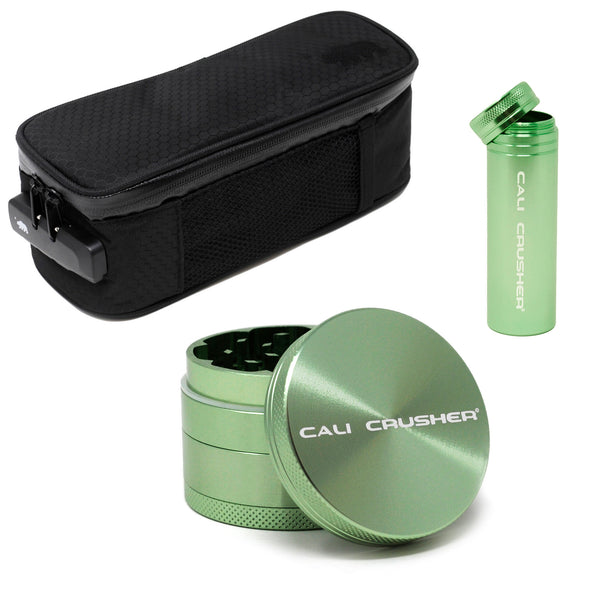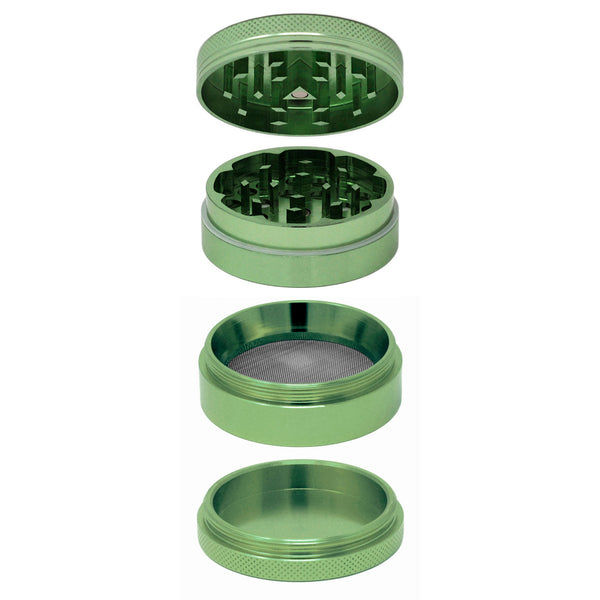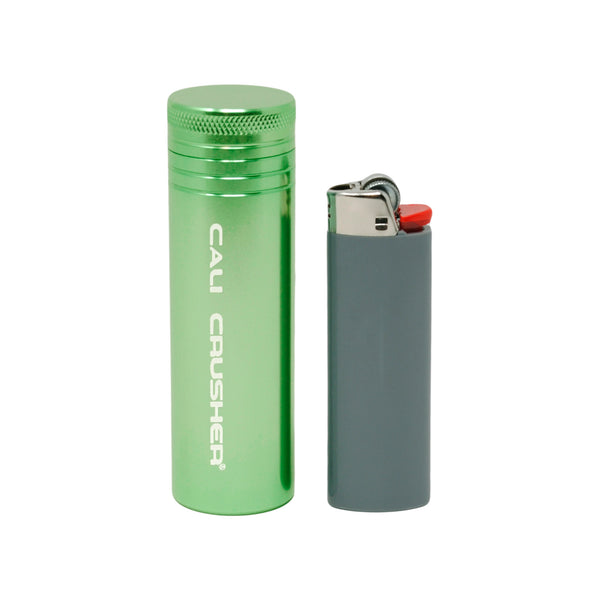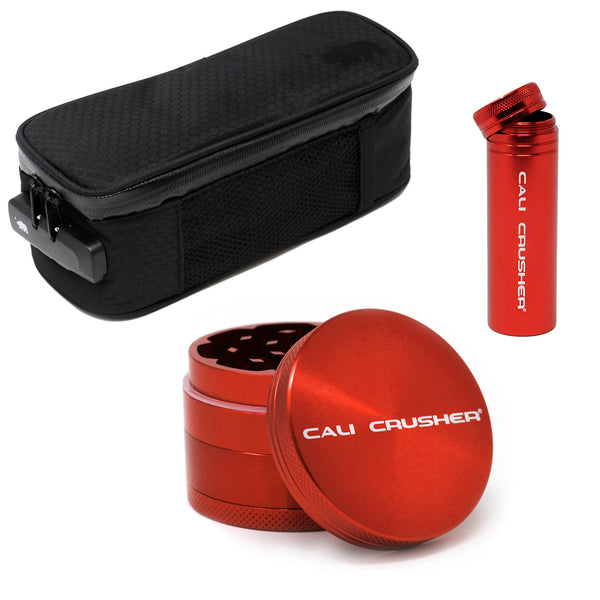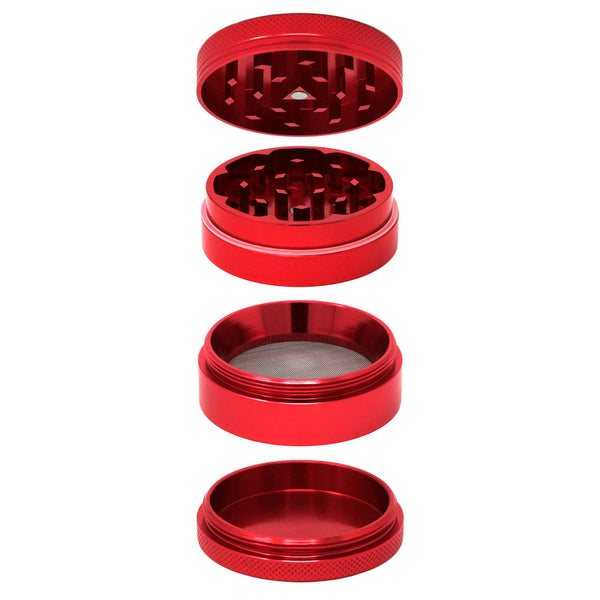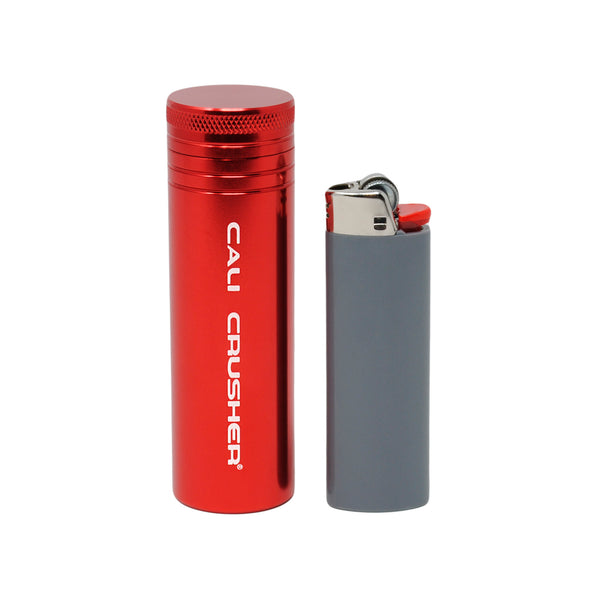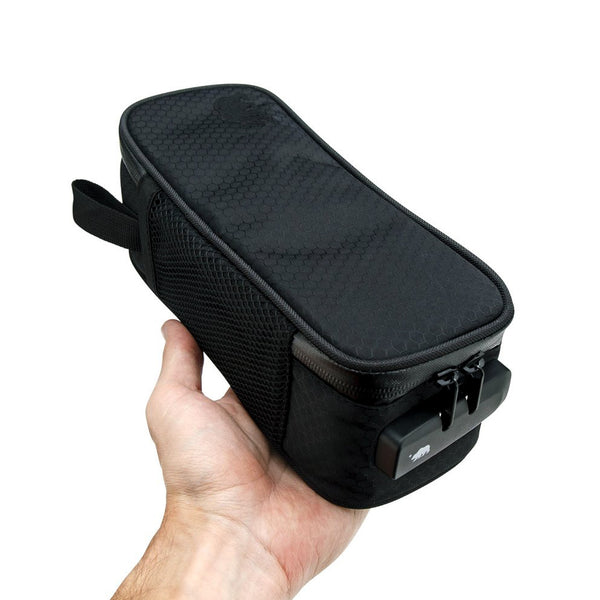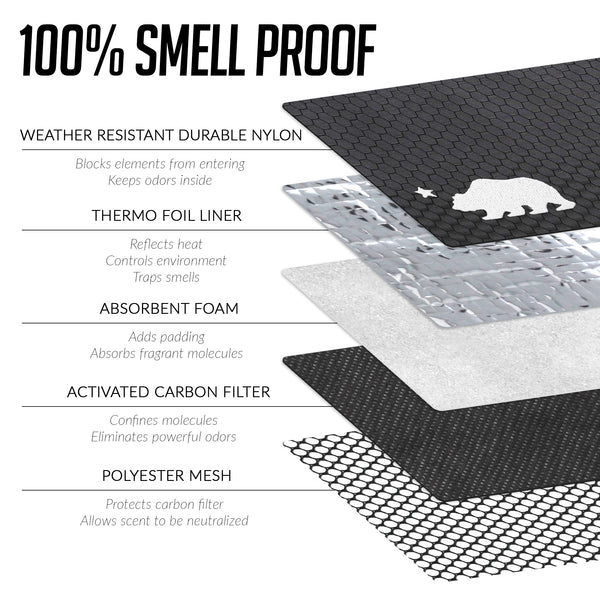 Small Soft Case + O.G. + Storage Bundle
Bundle and save on these Cali favorites! Our Soft Case® has been thoughtfully designed to fulfill every storage need. It is weather resistant and 100% smell proof. Each case has removable Velcro dividers and mesh pockets, allowing you to customize how you store your equipment. The integrated combo lock will keep your things safe. The classic O.G. Cali Crusher® has been the affordable favorite since 2010 and continues to grow in popularity. Unlike other imported grinders, our CNC Machined Grinders are one solid piece of aerospace aluminum. Our blade plate will never loosen and spin in place. Cali pocket storage offers an airtight solution for carrying herb on the go. These small metal tubes are 100% smell proof and fit nicely in your pocket. The threaded lid is equipped with an O-ring to lock in freshness. 
Soft Case Specs
100% Smell proof 

Activated carbon lining

Weather resistant

Black bear logo

Combination lock

3 velcro dividers (4 compartments)
4 mesh storage pockets

Portable, padded design

Dimensions: 9.5" x 4" x 3.5"
Grinder Specs

CNC Machined from solid aluminum
Classic diamond cut blades for crushing
Textured lid for easy grip
Magnetic top chamber
Stainless steel micron screen
Bottom catch chamber for pollen
Comes with pollen scraper
Diameter: 1.85"
Height: 1.35"
Storage Specs
100% Smell proof

Airtight storage

Heavy gauge aluminum

Height: 4"

Width: 1"